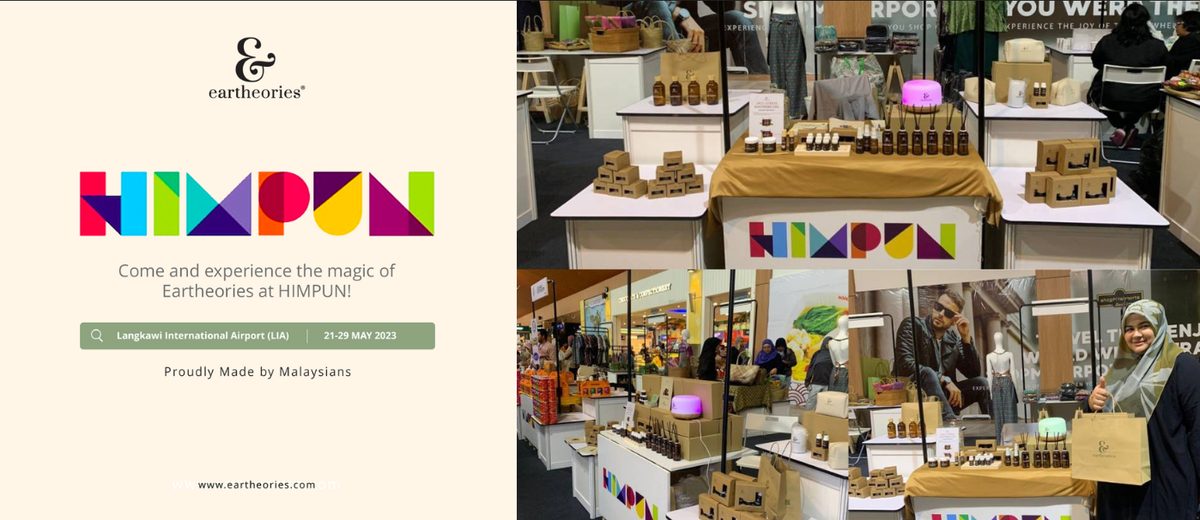 Festivals bring out the creative opportunities within us to bestow to people, which circulates back to the outright bright ideas within our minds that spark an aspect of originality.
Recently, a local event has taken place at Langkawi International Airport known as the Himpun Festival where individuals in the country congregate and commemorate the diverse creativity among the Malaysian people through a bazaar.
In sight of the Himpun festival, various entrepreneurs who fall under the category of Crafts, Food, and Beauty have the opportunity to promote and sell their products to be shown. As luck would have it, our team at Eartheories is lucky enough to be amongst the local executives showcasing our unique brand to the public. We are certainly delighted to spread our aromatic sophistication toward local visitors and their loved ones as well.
The image shown below indicates our promotional poster of the event and participation. The bazaar took place from the 21st Until the 29th of May. We at Eartheories would like to express our deepest appreciation to MAHB and DDEC for organizing this event and allowing us to be a part of a talented community.