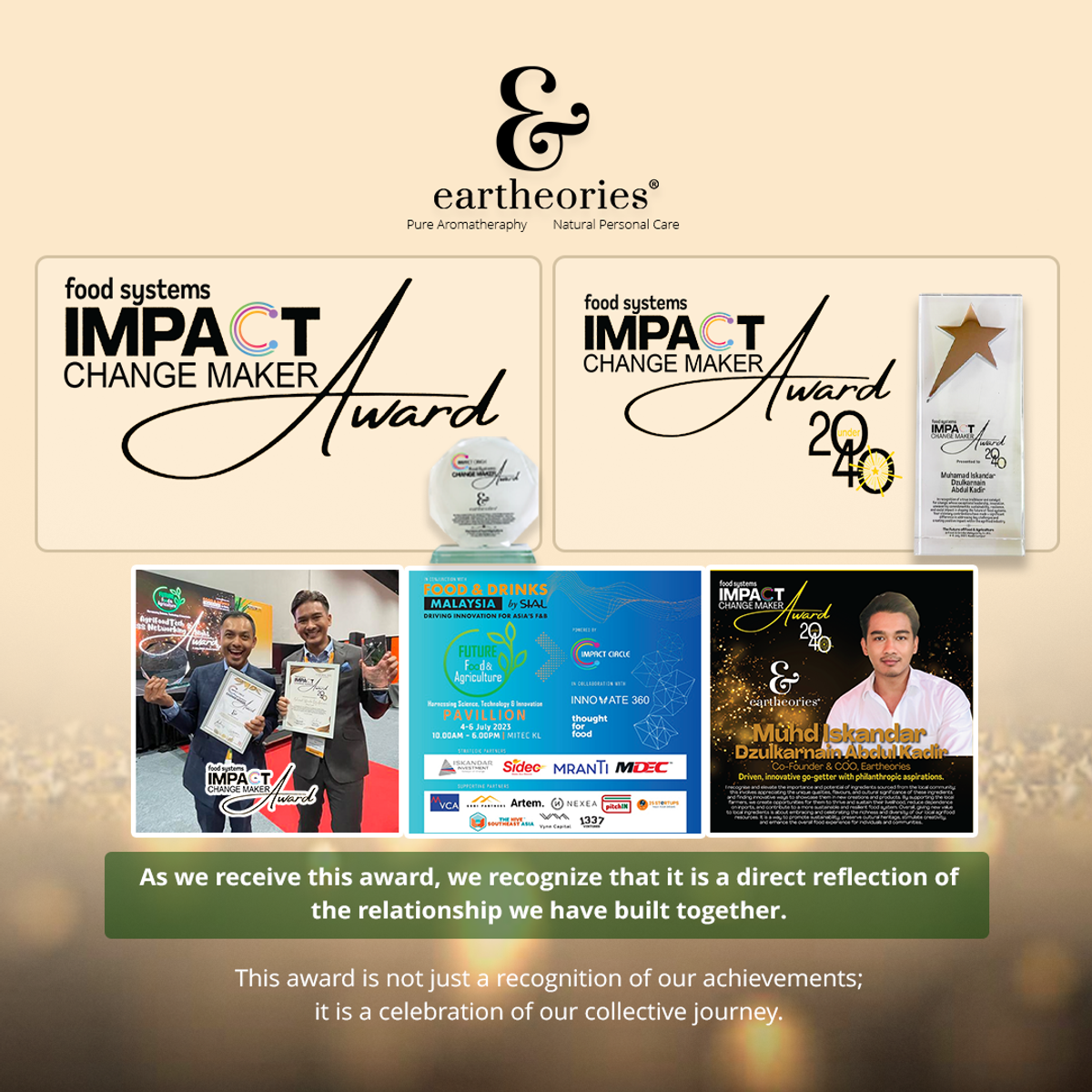 KUALA LUMPUR: The local aroma artisan, Eartheories, has recently been awarded by Impact Circle at a ceremonial event that took place in MITEC on the fourth of July.
The ceremonial event, Food & Drinks Malaysia by SIAL, is displayed to be an evening of bestowing an esteemed recognition for their immense contribution of pivoting the food system toward a route of sustainability, resilience, and fairness.
The awards were personally presented by the Senior Advisors of Impact Circle, Tan Sri Syed Jalaluddin and Tan Sri Augustine Ong alongside with the founder of the organization, Melissa Ong. Upon receiving the award, commemorates the mark of attainment for leadership, innovation and social impact in developing the future of food systems.
Eartheories' has been chosen to participate alongside the respective nominees who have been selected for their accomplishment in the agrifood industry who have made their trademark in the impact of enhancing new innovations of the food and agriculture system. The aroma retailer has been given two awards for their dedication to encourage the implementation of a sustainable environment; The Food Systems Impact Change Maker Award, and 20 under 40 Award. Both awards maintain a significant mark in the scope of Eartheories' vision.
Impact Circle, is an independent organization specializing in constructing agrifoodtech and distributing to the division of agriculture throughout Southeast Asia. The mission of the organization is to utilize their skills and initiative to draw the path leading to the success of achieving their goals.
Eartheories vision is to make a collective positive influence amongst the local community in Malaysia through its uses of aromatherapy whilst encouraging the importance of sustainability and its benefits in any environment.